The Kanamara Matsuri (かなまら祭り, steel phallus festival) is a shinto event organized by the Kanayama shrine (金山神社, Kanayama Jinja) in the Kawasaki province. It takes place the first Sunday of April every year.
This festival has its origins in the Edo period (1603 – 1868), when the town's prostitutes visited the shrine to pray for protection against syphilis. Currently the festival is dedicated to fertility and it collects funds for HIV research.
The events start at eleven in the morning. There are performances of traditional Japanese music and dance, and also a very fun penis-shaped daikon (Japanese radish) carving contest. Around the shrine grounds there are stalls selling candy and key rings also shaped like penises or vaginas. This year there were also one or two stalls selling adult sex toys.
Around one in the afternoon the visitors go on a procession around the town carrying two mikoshi (神輿, portable shinto shrines) and a wooden cart carrying a huge ping penis.
After the procession many of the visitors head to the Kawasaki Daishi (川崎大師), a very beautiful buddhist shrine around ten minutes walking from there. The avenue to the entrance of the temple grounds has many shops selling souvenirs and food, that reminds me very much of the Nakamise street before the Senso-ji temple in Asakusa.
Enjoy the photos. Feel free to let me know if you're interested in going next year, because I'll go again too.
Keep reading to see the photo gallery.
Links: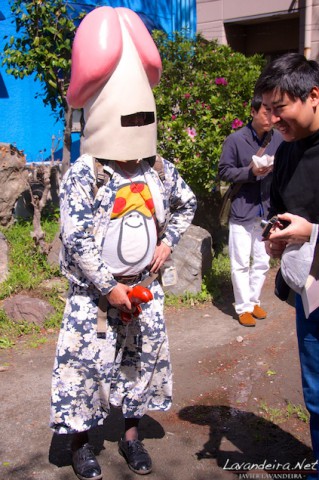 Hi, do you want to be my friend?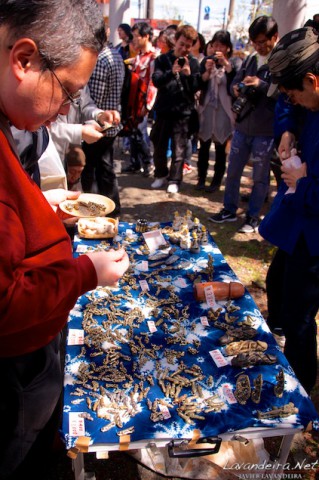 Keyrings, figurines, earrings…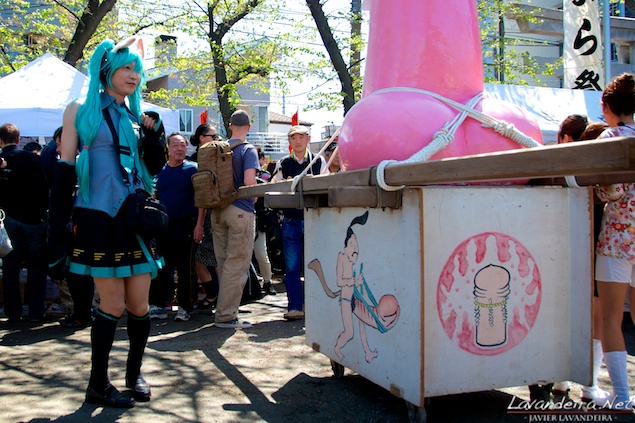 Daikon-carving contest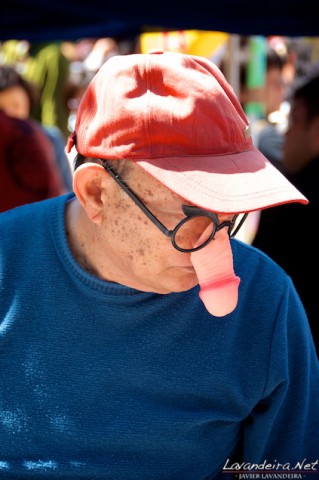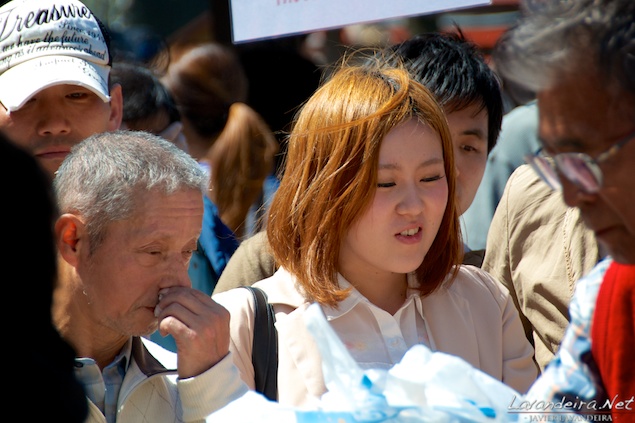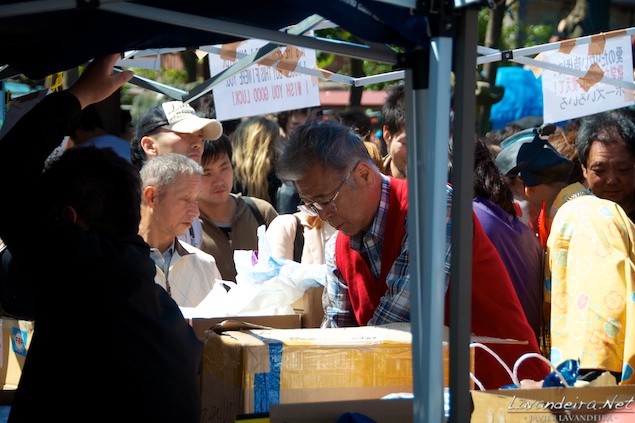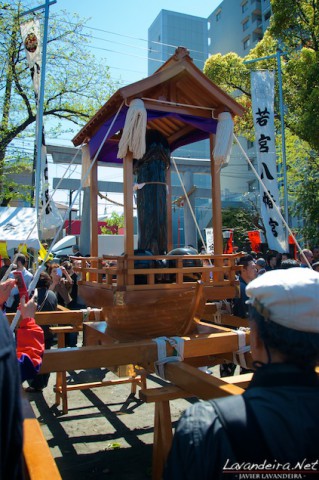 The main mikoshi has the big steel phallus inside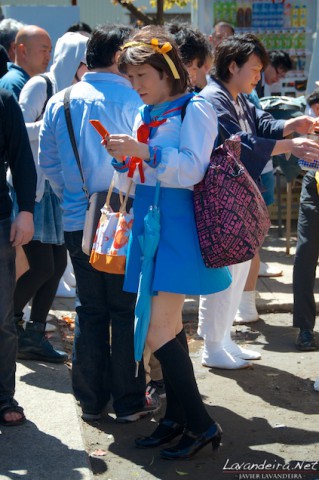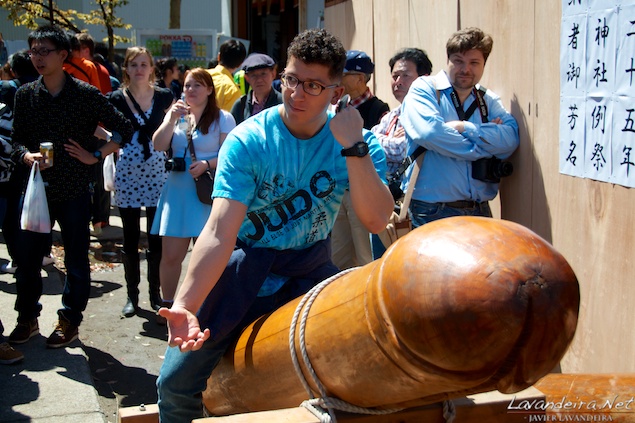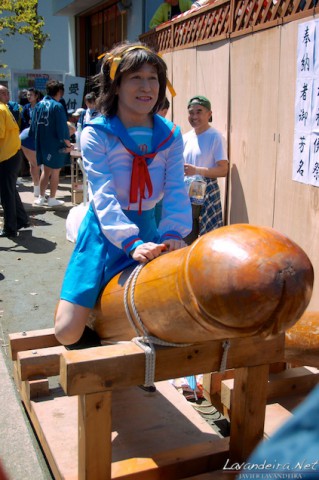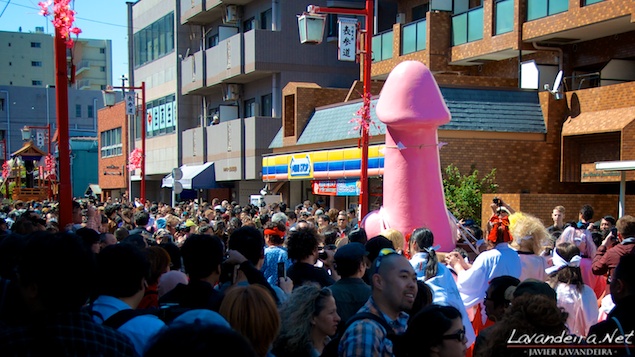 Procession in the streets of Kawasaki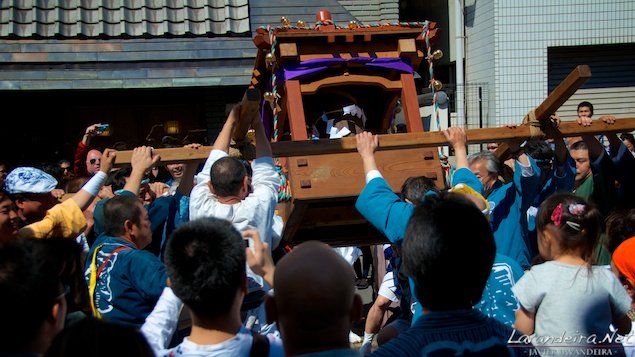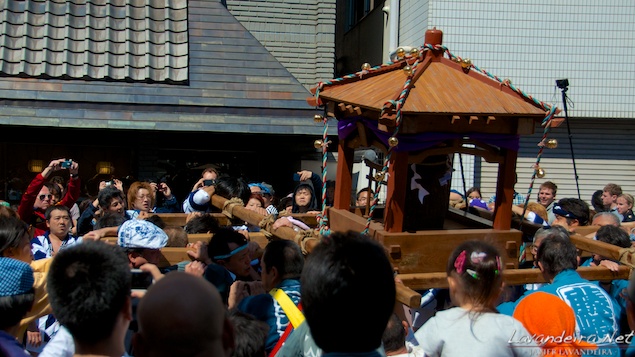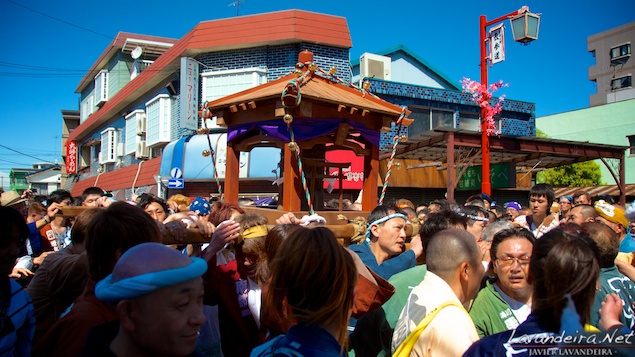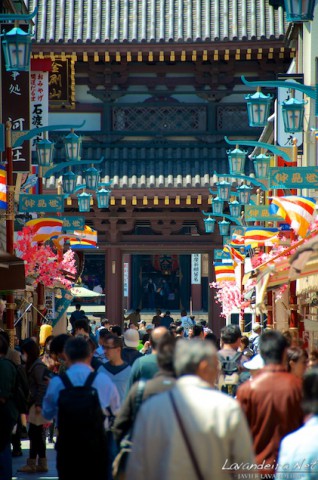 Avenue before the entrance to Kawasaki Daishi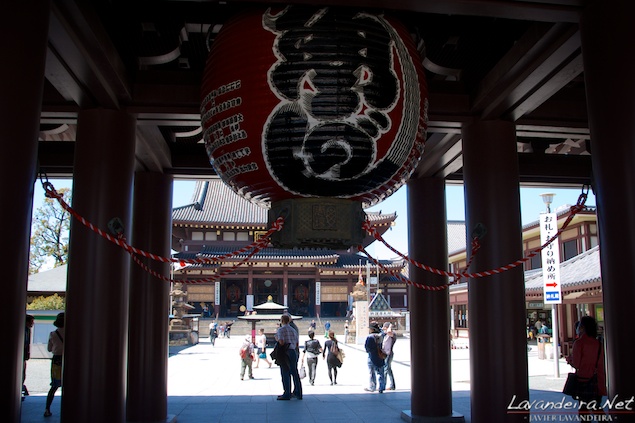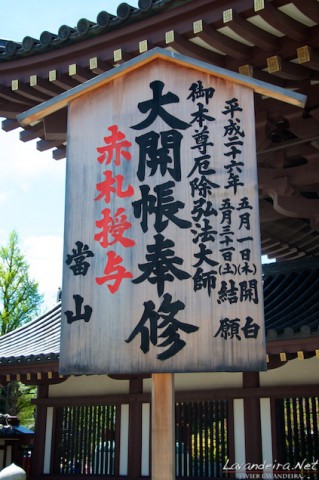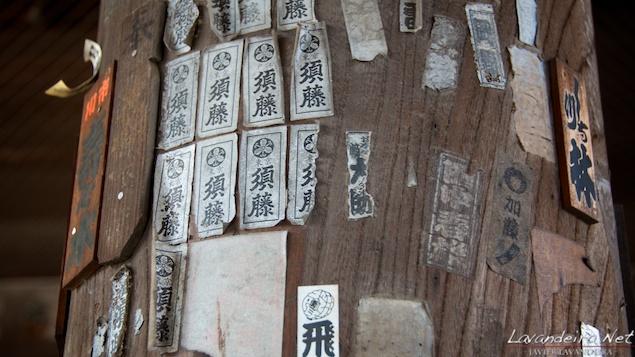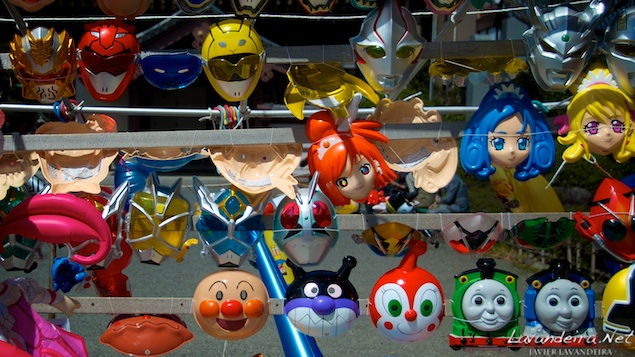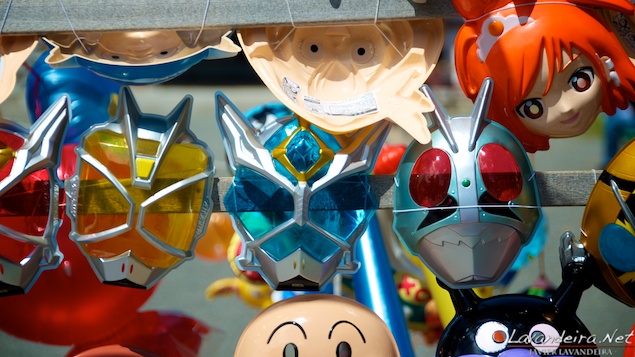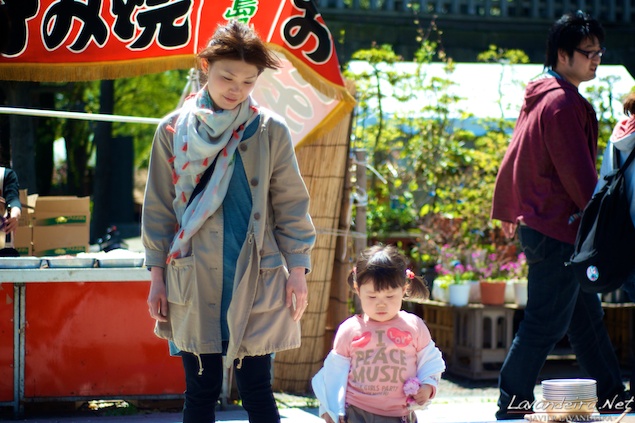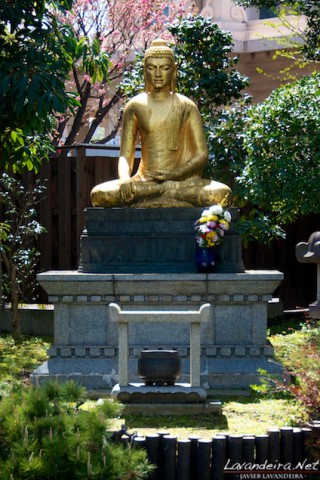 Golden Buddha in the Kawasaki Daishi grounds. It's sitting in the middle of a very beautiful pond.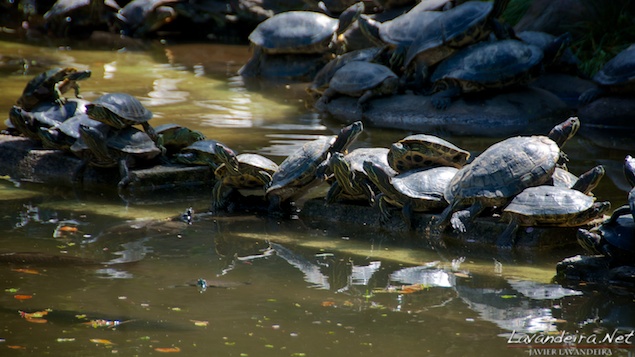 The turtles here are happy because it's a very sunny day.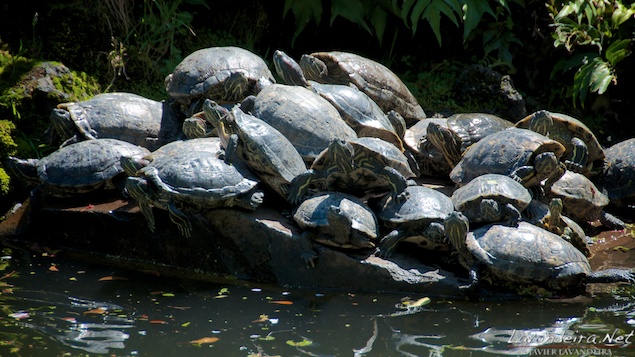 Okonomiyaki for lunch