Just as I finished the previous post, this pops up in my Varnish log: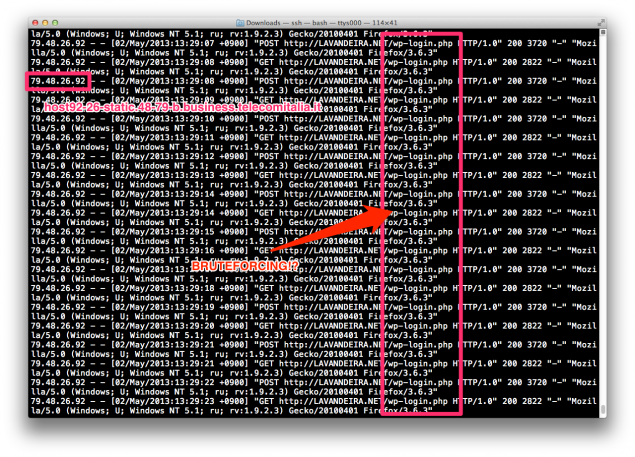 A script kiddy using a host in Italy to bruteforce my WordPress password. What a waste of time and bandwidth.
My friend, please try something more sophisticated. I'm sure there are some holes on my system somewhere just waiting to be exploited.