Yep, my MSX turbo R at home is now connected to the Internet and acting as an FTP server. It is connected to my home network using the Tecnobytes Ethernet Cartridge and running Konamiman's ObsoFTP server over his Internestor Lite TCP/IP stack.
Feel free to play with it if you want to do some testing. It's serving an almost empty 32MB partition on my B: disk (a CF card).
URL: ftp://therazane.lavandeira.net/ (any user name and password will work) Edit: the server is offline now, but read below for a couple of interesting updates…
It will remain there for a few hours today and maybe tomorrow, so hurry if you want to play. Oh, and it only accepts one connection at a time, so you won't be able to connect if someone else is connected already. Sorry, no multitasking! :-)
Update: 
This is the machine you're connecting to: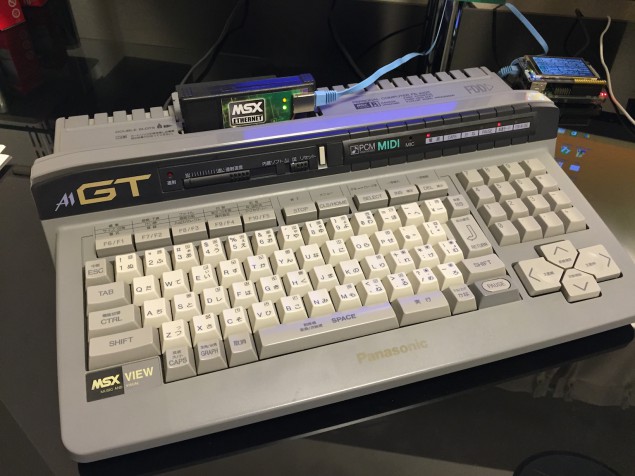 Update 2 (October 16th 23:55):
The test is over for now. The FTP server initially contained a few test files (just a bunch of C programs), and apparently somebody deleted those (sorry, no logs). Thanks to everyone who tested it, and especially to those of you who uploaded files and left text messages. These are the contents of the upload directory at the end of the test:
Stay tuned for the review!